School

Home > School
RBPF Awards Staff's Children for Achieving Academic Excellence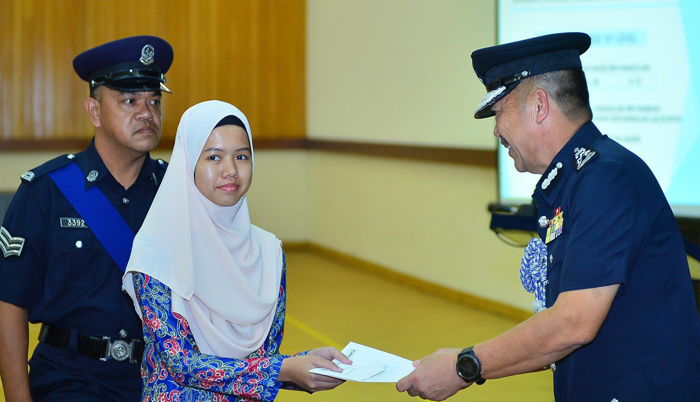 Dato Paduka Seri Haji Mohd Jammy bin Haji Muhd Shah Al-Islam, Commissioner of Police presenting the awards to the students

May 17th, 2017 | 09:50 AM |

8013 views
GADONG
The Royal Brunei Police Force yesterday held a Prize Presentation for Academic Excellence of the Children of police personnel for 2015 and 2016 presented by Guest of Honour Dato Paduka Seri Haji Mohd Jammy bin Haji Muhd Shah Al-Islam, Commissioner of Police at the Hassanal Bolkiah Stadium on the RBPF Headquarters in Gadong.
25 children of the force's staff received brilliant student awards for 2016 academic year. These students have achieved excellent results in their 'O' Level, Primary School Assessment (PSR) and religious school examinations.
Also ten students received a brilliant student awards for 2015 academic year in 'A' Levels, 'O' Level and PSR.
---
Source:
@BRUDIRECT.COM
by Brudirect.com
If you have any stories or news that you would like to share with the global online community, please feel free to share it with us by contacting us directly at pr@brudirect.com