National

Home > National
Rashidah Sa'adatul Bolkiah Mosque Holds 'Mesra' Sale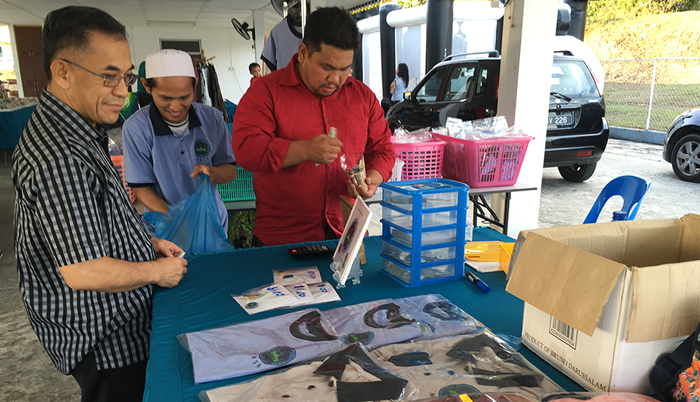 The Minister of Primary Resources and Tourism, Yang Berhormat Dato Paduka Awang Haji Ali bin Haji Apong, takes a closer look at one of the booths. | PHOTO: COURTESY OF RASHIDAH SA'ADATUL BOLKIAH MOSQUE

May 2nd, 2016 | 05:31 AM |

1124 views
JALAN KEBANGSAAN LAMA
The 'Mesra' Sale was held over the weekend at a residence in front of Stella's School in Jalan Kebangsaan Lama.
The two-day sale which ended yesterday was organised by the mosque committee of Rashidah Sa'adatul Bolkiah Mosque in Kampong Sungai Akar to enable the congregants to earn an extra income, to sell used items and to unite congregants of the mosque.
The sale also coincided with the National Family Day which was celebrated yesterday
The Minister of Primary Resources and Tourism, Yang Berhormat Dato Paduka Awang Haji Ali bin Haji Apong who is also the patron of the Mosque Takmir Committee, was among those who visited the sale booths.
---
Source:
@BRUDIRECT.COM
by BruDirect.com
If you have any stories or news that you would like to share with the global online community, please feel free to share it with us by contacting us directly at [email protected]